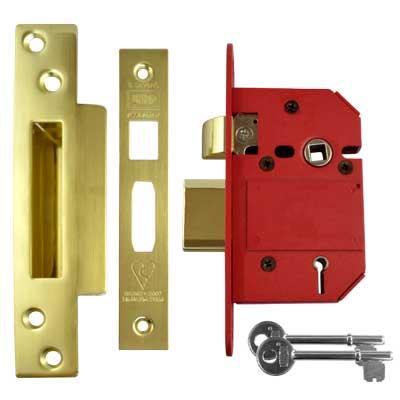 Union StrongBOLT BS 5 Lever Sashlock£18.00
The Union StrongBOLT is a British Standard High Security Mortice Lock which complies to the BS 3621:2007 standard. The Union StrongBOLT Sashlock also meets the exacting demands of the insurance companies and the Police.
Available in polished brass or satin stainless steel finish and 68mm or 81mm case size.